Our Recent Press Releases
Scalabrinian Priest Honored in Lengthy Newspaper Article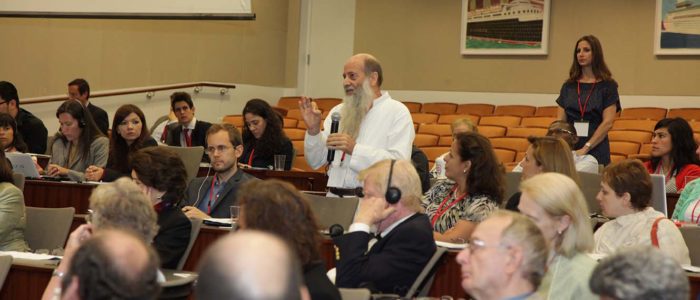 July 23, 2014 – Father Flor Rigoni, Scalabrinian priest and the director of the Home for Migrants Shelter "Bethlehem" in Tapachula, Mexico, has recently been honored in a lengthy article in the Spanish-language publication Excelsior. The article, entitled "Flor María Rigoni, el padre migrante" (Father Flor Maria Rigoni, the Migrant Father), was published on Monday to unanimous acclaim from those who have worked with migrants.
The article, which details Father Flor's struggles and triumphs as the director of the shelter, declares him to be "a world leader in the field of migration". After working in Europe and Africa, Father Rigoni settled in Mexico in 1985. Since then, he has fought tirelessly to better the lives of migrants seeking relief at the Scalabrinians' Bethlehem shelter. Continue reading Scalabrinian Priest Honored in Lengthy Newspaper Article →
SIMN Attends XV Conference on Forced Migration and Peace in Bogota, Colombia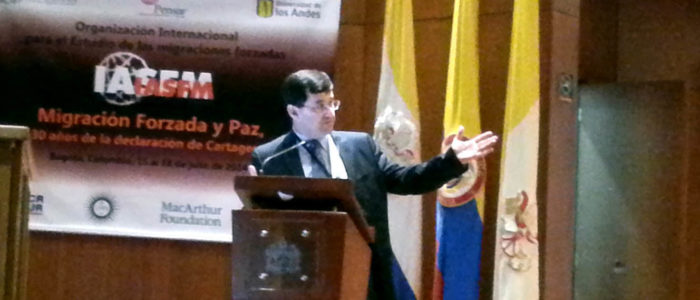 Bogota, July 18, 2014 – From July 15th to the 18th, the International Organization for the Study of Forced Migration (IASFM) held their XV Conference on Forced Migration and Peace at Javeriana University in Bogota, Colombia, titled 30 Years of the Cartagena Declaration. The Conference was attended by exhibitors from 50 countries, representing five continents and 300 participants.
In this fifteenth edition of the Conference, the case of Colombia received special attention. Roberto Carlos López Vidal, director of the Institute of Social and Cultural Studies – Thought at Javeriana University, described the Colombian situation as "daily, we speak of forced labor in the Mediterranean, the U.S., and Spain, but some of the most deadly borders are in Colombia and Panama. There are hundreds of people who have to walk through the Darien Gap, a region of the jungle controlled by paramilitary groups and guerrillas, where there is no official data [on the death rate]."  Continue reading SIMN Attends XV Conference on Forced Migration and Peace in Bogota, Colombia →